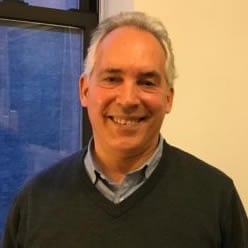 Richard Cino has worked in New York City extensively for the past 20 years in both his private practice and out-patient clinics. He focuses his work with individuals, couples, families, and groups. Richard is an LGBTQ affirmative therapist.
His eclectic approach comes from an integration of a broad range of styles from post-graduate trainings in Gestalt Therapy, Somatic Centering Techniques, and Relational/Psychodynamic methods. Richard believes it is essential to have a strong, trusting, and safe collaboration with the client to co-create autonomy and empowerment for breaking through old patterns. This can further develop energy and a vision for a creative and intimate life with partners, family, and creative professional pursuits.
Addiction is Richard's primary expertise with adults and young adults, helping them transition to a life of recovery.
Working with Somatic Centering Techniques, individuals find these methods easy to incorporate and are a highly affective intervention for bi-polar disorder, acute anxiety, and panic attacks. These same techniques can be used as a relapse prevention strategy for sustained long-term recovery.
Humility, humor, and hard work is paramount to creating change and enjoying therapy.
Addiction
Sexual Addiction
Depression
Anxiety
Bipolar Disorder
Obsessive-Compulsive (OCD)
Phobias
Compulsive Behaviors
Grief & Loss
Trauma
Education:
Hunter School of Social Work, M.S.W.
Hunter College, B.S. Psychology
Advanced Training:
Manhattan Institute for Psychoanalysis and Psychotherapy
Gestalt Psychotherapy Training
Ohashi Institute, Shiatsu Certification
License, Affiliations, Awards:
NYS Licensed Clinical Social Worker
NYS Society for Clinical Social Work (NYSSCSW)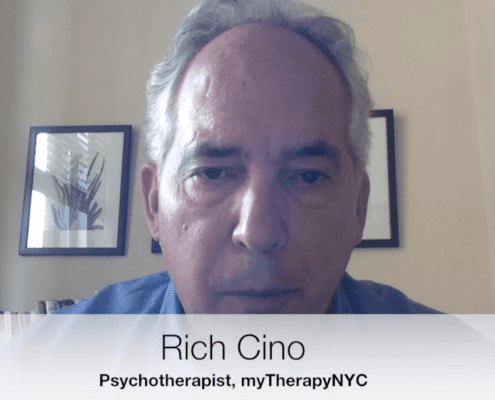 https://mytherapynyc.com/wp-content/uploads/2017/11/Screenshot-2017-11-19-16.09.11.png
686
1049
Richard Cino, LCSW-R - NYC Therapist
https://mytherapynyc.com/wp-content/uploads/2017/04/mytherapynyc-logo.png
Richard Cino, LCSW-R - NYC Therapist
2017-11-24 09:04:52
2017-12-03 22:44:51
How to Decrease Anxiety Using Somatic Experiencing [Video]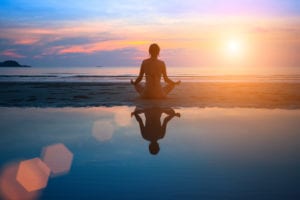 https://mytherapynyc.com/wp-content/uploads/2017/04/bigstock-Silhouette-young-woman-practic-47533234-300x200.jpg
200
300
Richard Cino, LCSW-R - NYC Therapist
https://mytherapynyc.com/wp-content/uploads/2017/04/mytherapynyc-logo.png
Richard Cino, LCSW-R - NYC Therapist
2017-04-07 08:31:28
2017-07-22 18:29:38
Healing the Pain of Addiction with Somatic Experiencing